75% of users admit to making judgments about a company's credibility based on their website's design according to the Web Credibility Research from Stanford."
In today's digital age, it's more important than ever for security companies to have an online presence. A website is the perfect platform to showcase your services, build trust with potential customers, and generate leads. In the 21st century, potential customers expect to be able to find information about your business online, and if they can't, they'll take their business elsewhere. A website is an essential part of any modern business, and that includes security companies. Here's why.
A Website Increases Your Visibility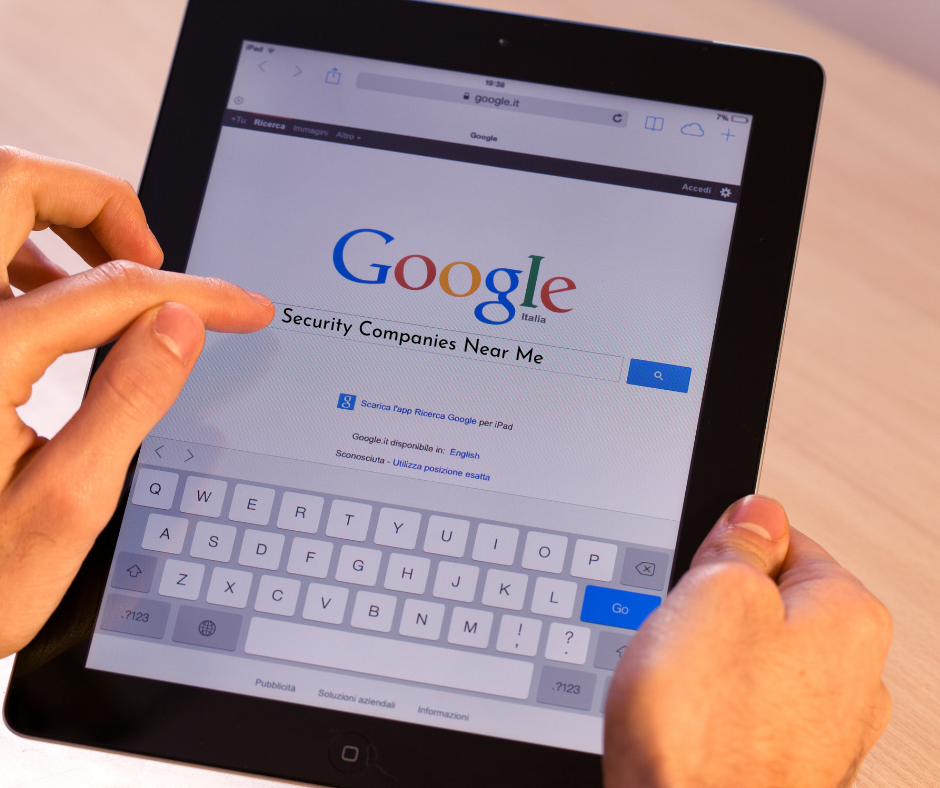 The 2022 Global Connectivity Index surveyed that approximately 63 percent, or 5 billion people have internet access. Having a website makes it easier for potential customers to find you. If someone is looking for a security company in their area and they find your website, that's a potential lead. But if they can't find your website, they'll likely just go with one of your competitors. In other words, not having a website is effectively turning away business.
A Website Helps You Build Trust
When you have a website, you have a place where you can build trust and establish credibility with potential customers. You can use your website to showcase your experience and credentials, as well as testimonials from satisfied clients. This will help build confidence in potential customers and make them more likely to choose you over one of your competitors. Remember, if you want people to entrust their safety to you, you need to show that you're the best possible option out there!
According to a Verisign-sponsored study, over two-thirds of customers believe a company with a website is more reputable than one without.
A Website Makes You Look More Professional
In the eyes of potential customers, not having a website makes you look like you're behind the times. Having a well-designed website shows that you're keeping up with the latest trends and that you're serious about your business. This professional image will give potential customers more confidence in your company and make them more likely to choose you over one of your competitors.
The Power of a Professional Website design
Your website is often the first impression potential customers will have of your business. First impressions are everything, so you want to make sure your website leaves a good one! A well-designed website will communicate that your security company is professional, trustworthy, and knowledgeable. On the other hand, a poorly designed website will do just the opposite. First impressions are made online, so it's important to invest in a professional website design.
If You Have An Existing Website
There are many ways to keep a security company website fresh and relevant, but there is one that cannot be ignored: updating the content and parts of the design! The internet moves quickly, which means that if you don't update your site on a regular basis it will quickly fall behind the times. More importantly, though, updating your site regularly also gives you an opportunity to reach people who may not have visited in a while.
Here are 5 signs your security company website needs an update!
Conclusion:
If you're running a security company without a website, you are losing out on business. A website is an essential part of doing business in the 21st century, and it offers numerous benefits for security companies specifically. Having a website makes it easier for potential customers to find you, helps you build trust with those customers, and makes you look more professional overall. Business Efficiency Services has the B-E-S-T Security Industry Platform that helps establish and shape your full online presence without having to learn multiple softwares and platforms.
3 Essentials To Consider For Your Website
Domain name - Choose and register a domain name through a service such as godaddy.com
Website building & Hosting - Find an place to host and build your website that does not require technical knowhow. One such example is bestsecurityindustryplatform.com

Images & Visual Aids - Use several media types (gif, short video, or images) to deliver your messages using real and authentic images of your security company. Stock photos erode your credibility!