According to a survey of over 1,000 small business owners, client complaints and contract disputes were the most common incident, and they can be one of the costliest for a business owner. They are also among the easiest to resolve if handled properly.
Introduction:
If you own a security company, then you know that good customer service is essential to your success.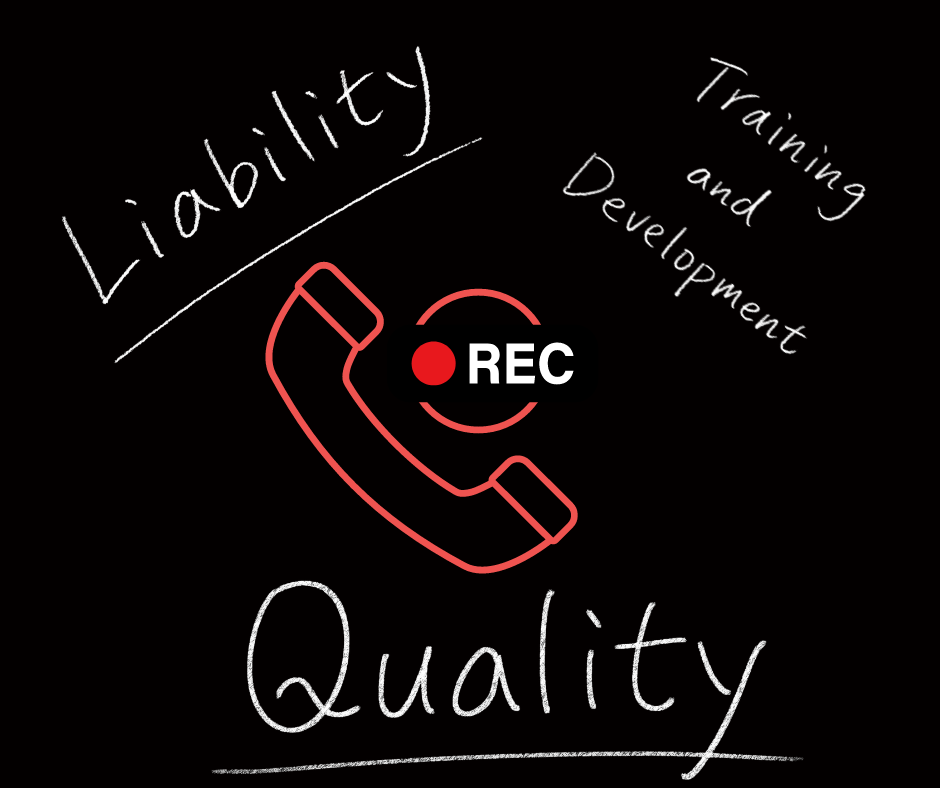 After all, your customers are the ones who keep you in business! One way to ensure that your customer service is top-notch is by recording all of your calls. Call recording offers a number of benefits, including the ability to train new employees and improve customer satisfaction. In this blog post, we'll explore the top three benefits of automatic call recording for your security company.
Benefit #1: Protect Your Business Against False Claims
Call recording can help protect your business against false claims from both customers AND employees. If a customer or employee ever tries to file a false claim against your company, you'll have evidence to back up your side of the story if you have a recording of the conversation. This would allow you to defend your company against any false claims that may be made and can save you a lot of time, money, and headaches in the long run.
Benefit #2: Train New Employees Quickly and Easily
One of the great things about call recording is that it can be used to train new employees quickly and easily. All you have to do is listen back to a few calls and take note of what your best employees are doing right. Then, you can train new hires on how to replicate that same level of excellent customer service. Call recording is an invaluable tool for quickly teaching new employees the ins and outs of your business.
Benefit #3: Improve Customer Satisfaction Levels
Another benefit of call recording is that it can help you improve customer satisfaction levels. By listening back to calls, you can identify areas where your employees could have done a better job of meeting customer needs. Then, you can make the necessary changes to your processes and procedures so that those issues don't happen again in the future. Happy customers mean repeat business—so call recording is a great way to boost your bottom line.
As you can see, there are many benefits to call recording for your security company. From training new employees quickly and easily to protecting your business against false claims, automatic call recording is a valuable tool for any business in the security industry. Implement call recording in your business today and start reaping the rewards!
Where do you start?
Starting up and running a security company is daunting enough without having to learn and implement yet another software or piece of technology. That's why we designed the B-E-S-T Security Industry Platform - a fully integrated platform for the security industry where you can manage your online presence, along with sales, and customer service (including automatic call recording). Learn how you can implement automatic cal recording today!
---